February 14th, 2023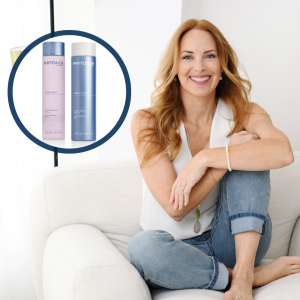 Turning fifty can be daunting, but we are here to help!
To celebrate Spa Owner, Carly, turning 50 this month, we have asked her to provide us with a few tip and tricks for finding the perfect skincare products to make sure that your skin stays as beautiful as ever.
What is your go-to cleanser and toner, Carly?
"Sometimes, cleansers can be a bit too abrasive. Phytomer's Perfect Visage Cleanser is soft and milky and leaves my face feeling clean without leaving feeling dry.
For toners, there's no question – Phytomer's Rosee Visage is a must. This isn't just true for my age; my daughter swears by this toner, and can't live without it! I use this product twice a day after cleansing, and it even removes makeup. It sets up my skin nicely as a final step, but also helps my moisturizer sink deeper into my pores for maximum hydration and wrinkle prevention."
Perfect Visage Cleanser $42.50
( SAVE 10%  during the month of February [$38.25], while supplies last)
Rosee Visage Toner $42.50
( SAVE 10%  during the month of February [$38.25], while supplies last)