April 17th, 2018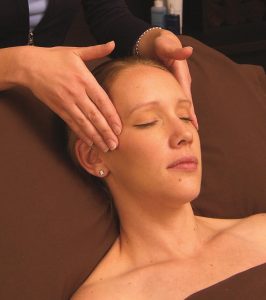 Beauty news is once again probing at pores. "They" are telling us that we should be striving for invisible pores. Sadly, pores are a structural part of our skin and their size is genetically determined. However, pores that are clogged with oils or make-up look bigger and more noticeable. So the trick is to keep them squeaky clean.
Luckily The Waters has your back (or should I say, your face!) Starting this month, we are offering an Organic Pore Refining Facial. Eminence Organics has developed a new set of advanced facial products, including a Mangosteen Lactic Acid Peel that is safe for all skin types and a Raspberry Pore-Refining Masque that tightens the appearance of pores and wards off skin damage, providing the appearance of a smooth, refined complexion.
The 50-minute Organic Pore Refining Facial is $140 + HST. This Special facial is available from May 1st and throughout the summer months.