February 15th, 2017
Seasonal Body Treatment – Hot Cocoa Mocha
E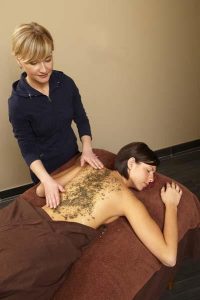 very season at The Waters, we want you to have something different to try, so we research, prepare and present a new seasonal scent. The new seasonal scent can be tried with a Prestige Pedicure, Prestige Manicure, Body Treatment or Massage. Until the end of February, we are featuring Hot Cocoa Mocha.
Tempting you with the sweet, soothing scents of chocolate and a hint of coffee, these treatments are to die for! And if you've experienced one of our Seasonal Specials before, you'll know that it comes with a special treat – this time, it's a mocha chocolate from Purdy's Chocolatier in Guelph. We highly recommend trying the Seasonal Body Treatment – on your own or with a friend or loved one.
Enjoy a Soak, Body Scrub and Cream Application with the delicious scents of chocolate and coffee – you'll feel delicious!