March 1st, 2023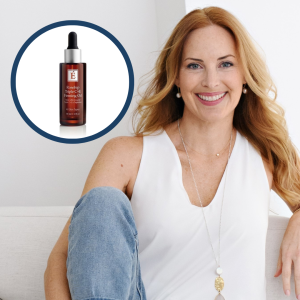 Turning fifty can be daunting, but we are here to help!
To celebrate Spa Owner, Carly, turning 50 this month, we have asked her to provide us with a few tip and tricks for finding the perfect skincare products to make sure that your skin stays as beautiful as ever.
What serum do you recommend, Carly?
"Right now, I am really enjoying the Eminence Rosehip Triple C+E Firming Oil. This serum smells so good! It's an oil, so it goes on and looks like a thin oil. I have oily skin, so I love how light this product feels. I only use it at night and I use it all over my face, neck and decollete.
Especially in the winter, I add a serum or oil under my evening moisturizer. And in the summertime, I use my serum under my SPF daytime moisturizer. Serums and oils have smaller particles than moisturizers so they can penetrate a little deeper into the skin, but because they penetrate, they don't have the same protective layer as a moisturizer. Hence the need for both most of the time."
Rosehip Triple C+E Firming Oil $118
( SAVE 10%  during the month of February [$106.20], while supplies last)