February 22nd, 2023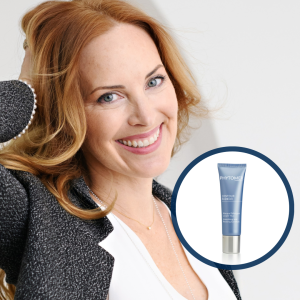 Turning fifty can be daunting, but we are here to help!
To celebrate Spa Owner, Carly, turning 50 this month, we have asked her to provide us with a few tip and tricks for finding the perfect skincare products to make sure that your skin stays as beautiful as ever.
What skincare secrets do you have to share, Carly?
"If you haven't given the Contour Radieux Eye Mask from Phytomer a try, you need to! I consider this a 'miracle worker'. If I ever wake up with puffy eyes (from not enough sleep, crying, or maybe an extra glass of wine), I wash my face then apply a generous amount of the Contour Radieux Eye Mask to my under-eyes and my lids. I leave it on for 15 minutes or so while I shower and then wipe it all off gently.
IT. IS. AMAZING. Puffiness gone!"
Contour Radieux Eye Mask $69
( SAVE 10%  during the month of February [$62.10], while supplies last)