February 7th, 2023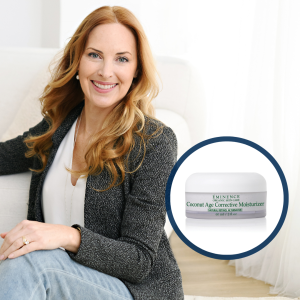 Turning fifty can be daunting, but we are here to help!
To celebrate Spa Owner, Carly, turning 50 this month, we have asked her to provide us with a few tip and tricks for finding the perfect skincare products to make sure that your skin stays as beautiful as ever.
What moisturizer is your favourite, Carly?
"I absolutely love the Eminence Age Corrective Moisturizer! Even though my skin is pretty oily, I love a pretty thick cream. So this one does the trick. It's not for everyone, and we have dozens of lighter creams, but for my skin at my age, I like to know I've got a decent coating of hydration.
The great thing about Eminence products is that they are not diluted with water, so you can thin any product out with a drop or two of water before applying. So this cream could also be diluted for day and used at full power as a night cream."
Age Corrective Coconut Moisturizer $70
( SAVE 10%  during the month of February [$63], while supplies last)