September 3rd, 2017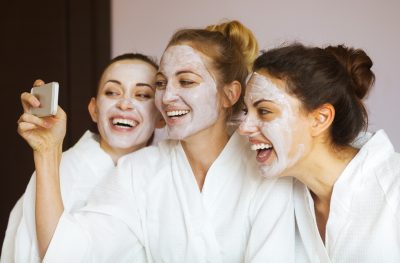 Celebrate friendship …choose someone you love like a sister and spend time at the spa together!
To show our appreciation for your loyalty over the past decade, this month when you 'spa' together you both save 25% on 1 Esthetic Service. We know that September is a busy month with kids back to school and getting back into a routine.
Post-summer, a facial is a great idea. Relaxation massage is always needed during this busy transition month. Side-by-side manicures and pedicures are a fun way to reconnect. A really special treat is side-by-side body treatments – try our new Harvest Spice soak, scrub and soothing body treatment. So start your new routine off right and schedule some time for yourself and time to reconnect with a good friend. You both deserve it!
There are only a few limitations: valid Monday to Friday before 5 PM; this promotion is not applicable for Registered Massage Therapy (but Esthetic Relaxation Massage is eligible!); cannot be used in combination with any other offers.