February 15th, 2017
This month, Phytomer's Toning Body Scrub is our Staff Product Pick. Rich in marine salts, this gentle exfoliation for your entire body will leave your skin feeling infinitely soft, smoothed, and moisturized. Apply to your entire body while you are in the shower, and gently scrub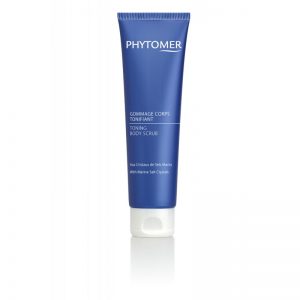 away problem areas for healthy, revitalized skin.
Professional tip: Apply and rub into dry skin on particularly rough areas like knees and elbows or mixed with water for the more sensitive skin areas. After a rinse in the shower, you may not even need to moisturize! This product is especially good before applying a self-tanner or for weekly use to maintain fresh, glowing skin over your whole body. Perfect to prepare for those times you feel like cuddling with your partner!
Available during the month of February for our Social Media followers for 25% off!