December 5th, 2018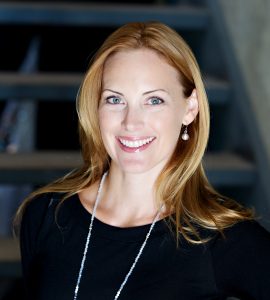 With the busy season fast approaching, it is easy to forget to take care of yourself. For many years, I've gone so overboard preparing for the holidays that I am almost too exhausted to enjoy them once they finally arrive. It's time to make a change. Can you imagine skating into the holidays feeling rested, relaxed and ready to be 'in the moment'?
Holiday prep takes energy. At this time of year, we typically have more tasks and events injected into our schedules. Plus, we have the added stress of wanting to please others throughout – whether it's attending holiday dinners and parties or through gift giving. We really ask a lot of ourselves this last month of the year.
Many of us take our list-making to a whole other level as we head into the season – gifts, groceries, outfits, and so on. So here are 2 more lists for you – I've kept them short and sweet. The first list includes tips to reduce stress and keep your spirits bright; the second list contains time-saving beauty tips. Try out at least a few of these seasonal self-care tips and let your loved ones enjoy a more relaxed, happier you!
Let your heart be light
Don't overextend. Don't overextend your budget. Don't overextend yourself or your time commitments. Block days for rest at home (or at the spa) between events.
Lower expectations – of yourself and others. Keep it simple. Don't try to be a Wonder Woman. Remember that health and togetherness are more important than the meal you serve, the gift you give or the outfit you wear. Likewise, appreciate others for being themselves and honouring their own approach to the season.
Keep it light. Find ways to have a good laugh. Pick up a book with short, funny stories that you can read here and there (I loved Tina Fey and am embarrassed to admit that I got more than a few chuckles out of Chelsea Handler). Listen to a comedy radio station while you're driving. The more you laugh, the less brain space you will give to potentially stressful, seasonal thoughts.
Soothe your body and spirit. Whether it's chatting with a good friend, having a hot bath, watching a movie, meditating or going to the spa, please schedule plenty of time between events to let your body and mind decompress. Although our Registered Massage Therapists are booked far in advance at this time of year (smart people are using up their insurance benefits), a relaxation massage can do wonders to unwind your body and recharge you mentally and emotionally.

Sparkle and Shine 
Time Saving Beauty. During busier times, it's great to find products that can help you save time in your routine. Phytomer Rosée Visage and Eminence Organics Rice Milk 3-in-1 are make-up remover, toner, and cleansers all in one product. Great at the beginning of a busy day or after a late night when you want a quick face clean before settling down for a winter's nap.
It's all in the eyes. No matter how natural or made up you like your festive face, "tubing" your lashes will make them pop! Blinc mascara (available at The Waters) puts a tube-like coating around each lash adding thickness and length. It's smudge-proof, sweat-proof and flake-proof, but it's easy to remove with warm water and a wash cloth. Hello gorgeous!
Mani-up! Prepare once at the beginning of party season. Book yourself a shellac manicure that will last for up to 2 weeks. Feel free to be festive and add a little sparkle. And if you can, schedule a facial for around mid-December – it will perk up your look for the rest of the month!
Santa's Little Helper. For about the 100th time, I am recommending that you pick up a tube of Phytomer's Contour Radieux Eye Mask. If, by chance, you wake up a little puffy at any point throughout the season, this eye mask will brighten your eyes almost instantly by reducing puffiness and and giving you a refreshed feel. Trust me!
So save time, soothe your soul and skate into the holiday season feeling peaceful and looking stunning. Enjoy!