May 11th, 2018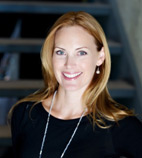 So my topic for May is "Spring Cleaning." If you're like me the nice weather has given you the incentive to clean out messy drawers and cupboards, touch up paint scars on walls, clean out closets and generally just spruce up around the house. While we're at it, we should take some time to spruce up our bodies as well! During the winter months, skin gets dry, flaky and dull. Here are some tips to bounce into spring with fresh, supple skin.
Let's start with the face. We have a daily skin polish that is gentle, safe for all skin types, and organic: Eminence Monoi Age-Corrective Exfoliating Cleanser. This daily cleanser can be used once or twice a day as your regular cleanser. The finely ground olive seed particles gently clean out clogged pores, remove surface debris and leave you with smooth skin like never before. It is completely organic and formulated without parabens, sodium lauryl sulfates, synthetic dyes, petrochemicals, animal by-products, phthalates, GMOs or triclosan.
Or, if you don't like a manual exfoliant, eminence has recently introduced a new mangosteen line. The Mangosteen Daily Resurfacing

Cleanser can extend the benefits of a spa facial, once you are home. This milky gel lightly lathers to slough off dead skin without manual exfoliation. The Lactic Acid Complex in this cleanser restores a smooth, radiant complexion.
Once a week, I highly recommend one of my all-time favourite products: Phytomer's Peeling Vegetal. This is a non-abrasive, cream exfoliant that gently removes layers of dry, dead skin within 5 minutes. You will see brighter, fresher skin after just one use. If your skin is really dull, you could use this exfoliant twice a week initially to get your face back to its glowing, natural state.
Every skin care professional will recommend a facial at the change of every season. At The Waters, we have a new facial, the Organic Pore Refining Facial using the new mangosteen line. We have all been trying the products and they are, dare I say, miraculous?
Now, moving down your body…A body scrub treatment at the spa will get you started – try the Hawaiian Sunset Body Shine, the Warm Tahiti Whites Seasonal Scrub (on until the end of May) or the Dead Sea Deep Cleanse. But you can continue proper skin care at home too. Find a day where you can take your time to bathe or shower. Exfoliate your winter skin until it is as soft as the day you were born. I recommend using a delicious scrub called Ola – it is flown to The Waters directly from the Big Island of Hawaii. This cane sugar scrub comes in 2 fruity scents: Coconut and Passionfruit. The ingredients are 100% naturally grown in Hawaii, no perfumes or dyes. Nothing synthetic.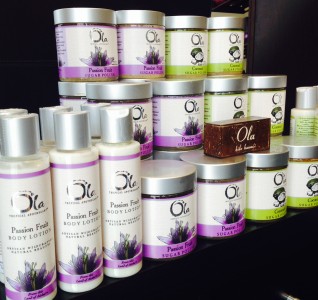 The organic cane sugar offers a mechanical scrub to soften, while the oils in the product nourish and protect the skin. Sugarcane is a gentle exfoliant, with lots of natural AHA's, known for their anti-aging properties by providing an even, clearer, and vibrant skin tone. Sugarcane aids in diminishing existing hyper-pigmentations such as age spots, freckles and skin tone irregularities.
The oils in the scrub offer various skin benefits. For example, Kukui Nut Oil is easily absorbed by the skin and is beneficial for all skin types but in particular dry skin, eczema, and psoriasis. This pure oil provides lipids that are quickly absorbed by the skin, slowing moisture loss. Kukui Nut oil contains Vitamins A, C and E – all anti-oxidants that help create and protect healthy skin. And since it also smells divine, I use this scrub before every date night with my husband.
The other key to supple skin is to moisturize! Moisturize! Moisturize! I am often the "softness" gauge for my friends' children. I am told that they ask, "Is it as soft as Auntie Carly's skin?" This makes me glow from within. Thanks, kiddos!
Many women do not follow what I consider to be proper skin maintenance protocol. Here it is ladies, the key to the fountain of youth. Moisturize head to toe at least once a day. But here's the trick, you must apply your face and skin moisturizers as soon as you dry off from the shower – this is when the pores are warm and open to receiving the additional moisture. If you wait too long, pores have closed again and you are simply adding a protection layer to skin (which is better than nothing, but not as effective).
An effective and natural option is the Ola Body Lotion (in Coconut or Passionfruit). Or you can special order the Eminence Organics Coconut Firming Body Lotion. Start your post-shower application at the neck and go all the way down to the soles of your feet. This is non-negotiable, ladies! It takes 2 to 3 minutes a day. You're worth it and taking that teensy bit of time for yourself is good for the soul.
Speaking of soles, you may need more than a sugar scrub to get those feet in sandal shape for summer. If you moisturize your feet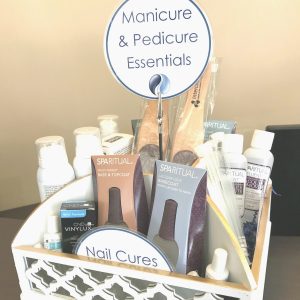 daily or twice daily (you should cream them up before bed too), your post-winter, sock feet should be in decent shape. But if you've been a bit neglectful – as most women are when feet are not going to see the light of day – then a Pedicure is in order. Make sure to book yourself for a Prestige Pedi at The Waters, which includes the Ola scrub and a paraffin intense moisture treatment. We highly recommend taking a wooden pedi paddle home with you to keep thick heel skin minimal with a quick paddle in the shower every now and then. You'll notice that we have a new Manicure and Pedicure Essentials caddy on our reception desk at The Waters. Here you can find all the maintenance tools you need to prolong beautiful hands and feet at home.
So scrub up, soften up and get glowing, gals!