April 17th, 2018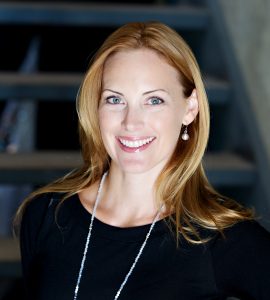 Yes, this blog is called "Aging Gracefully" which means being happy with who you are, how you feel and how you look at every age. That being said, many of us aren't ready to throw in the towel on looking more youthful. This month I'm giving you tips and tricks to help you look younger on a daily basis.
Of course, drinking more water, exercising regularly and using proper skin care will keep you looking younger long term, but this month we are talking about QUICK TRICKS! So read on and look forward to getting carded the next time you go to the LCBO for wine!
Choose a lighter lipstick.
Deep red and burgundy lips look amazing on lush, full, young mouths. But unless you've got the pucker of Angelina or Scarlett, it is likely that a dark shade of lipstick will make you look more mature and maybe even a bit severe. As we age, lips get thinner and lines around lips become more pronounced, both of which are accentuated with darker shades. Choose rosy reds and paler pinks or flesh-coloured shades, but avoid frosted lipstick unless you're heading to an 80's party.
Use blush as a trompe l'oeil.
Streaks of prominent blush colour heading diagonally down from ears to nose can visually drag your face downward and who needs that when gravity is already showing its effects? Instead, use a colour just a touch rosier than your skin tone and apply in circular motions on and above the apple of your cheeks. Again, the less contrast, the less dramatic, and therefore the less severe. Do you see a pattern here?
Let's take a break from the list to talk about this word I keep using – "severe." I don't know about you, but I am a victim of RBF. If you don't know what this stands for, ask your teenage daughter. The older we get, the more stern our face looks when we are not smiling. And since smiling uses dozens of muscles, who has the energy to sustain such a look 24/7? The tips listed above, and those below, help to reduce the severity of an aging face, making you look more approachable, more youthful.
Soften your eye liner.
Keep eye liner soft. Softer liner enlarges the look of eyes. You can accomplish this in one of 3 ways.
1) If you use an eyeshadow with good staying power, you can use a thin, angled brush to apply the shadow as your liner. This automatically gives the liner a softer look.
2)  Or, you can use an eye pencil. I find using pencil difficult to do well – you need a high quality, sharp pencil, a steady hand and good eyesight.
3)  My favourite technique is to use a liquid liner (thinly right at the edge of the lashes) and then use technique number 1 overtop to soften the liner line and overall appearance.

For a daytime look, do not start your liner near the nose corner of your eye. Instead, start your liner slightly to the outside of the center/top of your eye and pull it all the way to the outside corner, extend it slightly beyond, but slightly up toward the temple. This reduces the heaviness, makes eyes look more open and enlarged and gives them a bit of an outer lift. Got all that?
Keep Face powders to a minimum.
I'm sure you've figured out that face powder gets caught in your creases and makes your wrinkles look even deeper. Yikes! Instead use a tinted moisturizer or mattifying foundation to even out the look of your skin tone. Keep it thin though – again, to avoid enhancing the look of fine lines and creases. A good camouflage or concealer is also a must to dab onto the dark spots you may have accumulated from sun exposure. I call mine "freckles."
I know this all sounds like a lot of work, but it will become part of your daily routine in no time. My make-up routine takes a grand total of 10 minutes a day, max. Read on for my most youth enhancing tips.
Bold brows are a MUST!
Bolder brows are en vogue and for good reason! As we age, our hair gets thinner and lighter. Thicker brows are therefore a sign of youth. Yes, thin brows were in style at the change of the century, but don't date yourself. Evolve girl! Beef up those brows, either with tinting or make-up (both of which we can help you with at The Waters). Be careful to choose a colour that suits your hair and skin. Don't go too bold because you don't want to look (let's say it together now) "severe." Full, soft and natural – that's the secret.
Minimize Make-up.
Yeah, yeah, I've just given you 5 foolproof tips for looking younger and all of them involve make-up, so this is going to seem contradictory. If you look around, most young people don't wear a ton of make-up – they don't need to! I'm suggesting that you incorporate the basics mentioned above but keep it light. The less eye shadow you wear, the younger you will look. Apply natural-looking liner (as described above) and a light (almost flesh) shadow colour on the lids plus some non-clumping mascara for daytime look that will have you looking years younger than a fully made up eye. Also, be careful with metallic shades – they accentuate fine wrinkles around the eyes.
When it comes to hair – loosen up!
If you are reading this, you are likely old enough to remember the movie Steel Magnolias. Remember Sally Field getting chastised for having hair that looked like a brown football helmet? This is an exaggerated version of what happens as we age. We tend to get comfortable with a certain "do" and we perfect it (or so we think), so that every hair is in its place. Again, if you look at young people, their hair is a bit sloppier, more natural. So let your hair flow and have movement.

Also avoid slicked back hair into a tight ponytail or top bun. Very few women over 35 can pull this off without looking … you know. Unless you have a baby face like JLo, keep it loose! (And I beg you not to get an 'old lady crew cut' or even worse, tight curls!)
So there it is, gals…7 tried and true tips for looking younger TODAY. Go out there and get 'em, tiger!
(Notice I didn't say 'cougar')