January 26th, 2018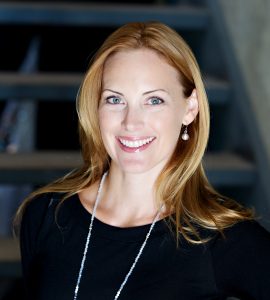 We hope you enjoyed the gift we sent out in January in lieu of a newsletter. In the spirit of connecting, we wanted you to be able to invite a friend or loved one to share the experience of ultimate relaxation at The Waters, with a luxurious body treatment.
If you've never treated yourself to a full body spa treatment, this is the year to do it – when you can share this nurturing gift with a friend. Make it a "date" and enjoy one of our local Uptown Waterloo restaurants while you're at it!
I had a neat "connecting" moment the other morning at a local coffee shop. The café was completely full, so a stranger offered me a space at his table. We ended up having an interesting 20-minute discussion about coffee, business, education, and politics. Sam, if you're out there, thanks for emphasizing my theme for the month! Connecting with others is rewarding and fulfilling. It is an opportunity to learn and grow.
This month, I am urging you to connect with local businesses. So I'll take this opportunity to highlight some amazing people and places in our region. The women I'm talking about have built businesses from the ground up. They have made family and financial sacrifices to craft a career for themselves that they are passionate about. That passion shines through in their businesses. When you frequent their locations, if you're lucky enough to catch the Boss Lady around, you will be inspired by her enthusiasm. I'm fortunate to be in a "Coffee Talk" group with these women and they continue to impress me the more I get to know them. Smart. Sincere. Funny. Real.
Dana, founder of Dana Shortt Gourmet and Gifts on Erb Street East in Uptown Waterloo, is an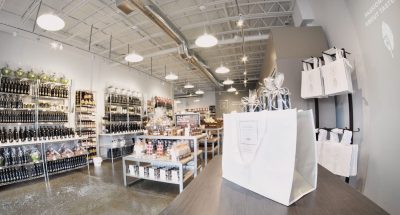 optimistic and energetic force. With 2 young boys at home, she has managed to build one of the most popular gourmet and gift basket shops in town. At Dana Shortt Gourmet and Gifts, they specialize in hand crafted prepared meals that you can "grab and go" for a healthy and delicious meal. They have an olive oil and balsamic vinegar tasting bar, complete with recipes and hosting ideas. If you need a gift, their baskets and quality chocolates are renowned. Dana's shop is beautifully curated with lots of samples to taste. It's my daughter's favourite stop on our way home from school! My obsession is the Maple Pecan, Ice Wine and Chili Cheese Torte. I put it out with artisan crackers for all special occasions. Yumm!
Another gal who always makes me laugh because she is so real and candid, is Jessica Burman. She and her husband, Lane, own Cocoon Apothecary on St. Leger St. in Kitchener. Jessica, Lane and their team create clean, natural products for sensitive and aging skin. All of the products are made "fresh batch" and can be purchased at their boutique, online and in other fine stores across Canada. My husband loves their Malechemy "Muskoka" line of shaving and soothing skin care.
Speaking of fine shops, Cocoon products are also carried at The Truth Beauty Company (TBC), founded by Jennifer Freitas. Jennifer has managed to build her business, open a second location in Guelph and raise beautiful, twin daughters at the same time. That's impressive! In Uptown Waterloo, you can find TBC on King St. but there is also a strong online presence. The shop itself is a beautiful spot. If you are ever in Uptown, please treat yourself to a visit. Jennifer believes that the beauty industry should be honest, trustworthy and transparent. In that regard, all of their shampoos, conditioners and styling products are free of toxins, parabens, sulfates, and petroleum. They are colour-safe, non-GMO and cruelty-free too. She's a woman after my own heart!
Not far from TBC, in Uptown, you can find the offices for Durrell Communications – a boutique Public Relations agency led by the effervescent Melissa Durrell. Melissa is truly one of the women who holds Waterloo together because, not only does she run a successful business where she helps start-ups and entrepreneurs gain local and national exposure, she is also a City Councillor. Here's a woman who has so much energy and enthusiasm for our region that it is inspiring just to be around her.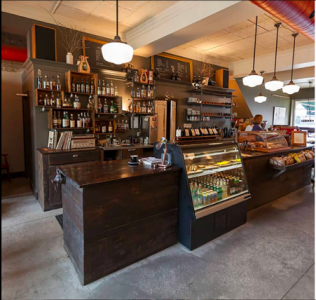 But if you do need a break or a cozy, trendy place to have a business or personal meeting, walk up the street to Death Valley's Little Brother (DVLB). You'll know it by the small jackalope sign on King Street. DVLB is owned and operated by the beautiful and lovely Katherine Chiles and her partner, Joel. If you like good coffee, whisky and a modern, funky, rustic vibe, you'll feel at home at DVLB. You can also check out their popular hang-out, Smile Tiger Coffee in Kitchener, and their newest boutique restaurant in Galt: Blackwing, coming very soon!
There are two other inspiring women in Uptown Waterloo that can help you feel your best from the inside out. Trish Unger and Amanda Weber work out of a friendly space at 30 Dupont Street East. Trish is a nutritionist who can help eradicate symptoms from allergies, digestive disorders and so much more. I really enjoy my visits with Trish – not only because I know I will feel better after my appointment, but because she has a practical approach to her care that makes me feel comfortable. Trish has done wonders for my family members (when it comes to food sensitivities) so I like to brag about her all over town.
Working alongside Trish, is a lovely gal named Amanda Weber. Amanda is a Happiness Coach who does personal coaching and holds meditation classes with a modern twist. Having once been part of the corporate "rat race" herself, Amanda takes a practical approach to mindfulness for the busy career woman. You can check out her everyday wisdom on The Full Life Podcast on iTunes.
Less than a year after having her third child, Sarah Bester, is back in action with her nutrition business that focusses on solutions for picky eaters. I'm referring to the stress you can feel when your children just won't eat what you think is a well-rounded diet. Sarah has wisdom, tips and tricks to inspire healthy habits and happy, drama-less mealtimes. I enjoy Sarah's Instagram page where you get a sneak peek into how she makes raising a big, young family and running a business look easy. Well, not always easy, but very real! You will love Sarah's energy and enthusiasm for healthy eating at all ages.
And whether or not you have picky eaters at home, SupperWorks is another way to make mealtime easy and healthy. Candace Wagner, owner of SupperWorks on Northfield Drive in Waterloo, is one of the most energetic people I have ever met! If she's not running a marathon, or participating in a speaking engagement, or taking one of her three children to the pool at 5:00 AM, she's running her successful meal prep business. If the idea of having all your meals decided, prepared and already in your fridge or freezer to pull out at a moment's notice sounds like a dream come true, just go to Supperworks and make your life a whole lot easier!
While we're on the topic of fabulous food made easy, my friend, Stephanie Tanner can make your next party or business function a smashing success with catering from Little Mushroom. Having had multiple chances to sample her food myself, I'm always delighted with the way Little Mushroom takes favourite flavours and adds a gourmet flair. Steph's team of catering professionals can help you plan a personalized, and delicious event to remember.
If you are ever looking for a sophisticated venue for a family or business event, please visit the Hacienda Sarria. You will feel like you've somehow jettisoned to an estate in southern Spain. With cobblestone floors, an indoor courtyard and tasteful finishes, the Hacienda Sarria is the perfect place for a celebration. Nadine Day is the founding president, but her background holds a stream of illustrious endeavours in the food service industry. She has even written 2 cook books! Like the other women with whom I have the pleasure of chatting over coffee once a month, Nadine is lovely and inspiring with understated strength and sagacity.
Dana at www.danashortt.com
Jessica at www.cocoonapothecary.ca
Jennifer at www.thetruthbeautycompany.com
Melissa at www.durrellcomm.com
Katherine at www.dvlb.ca
Trish at www.trishunger.com
Amanda at www.AmandajWeber.com
Sarah at www.sarahbester.com
Candace at www.supperworks.com
Stephanie at www.littlemushroomcatering.ca
Nadine at www.haciendasarria.com