September 3rd, 2017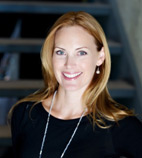 September is a great time for renewal: the kids are back to school; you're back into a routine; the socializing (read: eating and drinking) is back to a normal level; and the weather is changing. It's a perfect time to get organized, set some new short-term goals and prioritize your time. During this transition month, I urge you to consider thinking about how you can make your everyday life feel special – transform 'routine' into a 'celebration!' By 'celebration' I mean celebrating life in general – from relationships to physical fitness to dinnertime – why shouldn't every day be a celebration of life?
It all started with a lovely dinner I had the other evening at a restaurant in Toronto. When the server was describing the salad, she called it a "celebration of tomatoes." I had a hard time controlling my laughter, but then it occurred to me….wouldn't my family be more enthusiastic about a healthy dinner if I present it as 'a celebration of salmon and Brussel sprouts'? And so, my daily celebration planning began.
I must admit, I get into the daily grind and I focus a little too much on my "To Do" list, so I've had to sit down and spend some time thinking about ways to make everyday life into a mini celebration. I'll share my new ideas…
Make mealtime (and the meal itself) a celebration
Try to sit together as a family as often as possible – with no devices and no TV.  The National Center on Addiction and Substance Abuse at Columbia University has issued a number of reports indicating that children who eat with their family multiple times a week are better off physically and emotionally than those who don't share that quality family time. They are at lower risk of developing poor eating habits, weight problems, or alcohol and substance dependencies. They also tend to perform better academically. Whether this is due to better nutrition or the family bonding and parental support is difficult to say, but if there's any small way to help my kids succeed, I'm all over it. And it doesn't just need to be a dinnertime meal – sharing breakfasts or a week-end lunch counts too!
Like my "celebration of tomatoes" in Toronto, the meal itself can be a celebration of healthy foods. I know I'm going to feel downright spectacular when I serve up a celebration of pasta noodles with marinara sauce. I guess the kids will catch on to my new trick pretty quickly, so on taco night it will be called a "fiesta." An easy way to make a simple meal into a celebration is to have fancy napkins or fancy paper party plates instead of the same old tableware.
A friend of mine has a daily tradition with her family. Right after work and school, before dinner, they have Happy Hour. She and her husband enjoy a glass of wine or beer while the kids enjoy a Shirley Temple or other special bevie. They sit together and talk about the day. Even if you could pull this off on a Friday evening to celebrate the week gone by, wouldn't that be great?
Change your mind-set about exercise
Many of us look at exercise as something we have to do or as a punishment for over indulging. Instead, think of it as a celebration of what your body can still accomplish. I know many runners who celebrate the alone time and focus they feel during a run. I must admit that I have fallen off the exercise wagon lately, so I'm going to try to change my mind-set. I'm healthy, I'm young(ish), I should celebrate what my body can still do!
As with so many things in life, it helps to set goals. This is easy for runners – they can set distance and time goals. For me, I just set consistency goals. For example, have I worked out 4 days a week for 4 consistent weeks? When you meet your goals, celebrate with something that makes you happy. Whether it's buying yourself a new work-out shirt or posting your accomplishments on social media, or allowing yourself to take a nap, celebrate in whatever format brings you a sense of joy and accomplishment.
Celebrate family and friends
We celebrate our loved ones throughout the year – birthdays, holidays etc. But why not celebrate on a monthly or even a weekly basis?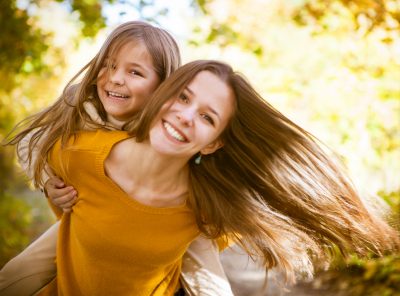 Sometimes we can get bogged down by routine and forget to find time to make our most special people feel that way. A "date" with each child or with your spouse is a celebration of what they mean to you. Simple family celebrations at regular intervals are also important to keep everyone connected. A picnic by the river on any one of our fabulous local trails will be a special memory. At our house, we celebrate our dogs with regular walks on the Grand River Trail. It is when they are the happiest and it makes the rest of my family feel good to be celebrating our "fur-babies" in that way.
Another nice way to celebrate family and friends is to send "love notes" randomly throughout the year. I once attended a funeral and listened to a host of wonderful stories about the deceased. I thought, "Wouldn't it be nice for people to hear how important they are to others while they are still alive?" So I wrote a bunch of cards to family and friends titled "You inspire me because…" and mailed them out. You'd be surprised how many people wondered what my motives were for doing such a thing. People are not used to hearing sincere proclamations of what they mean to us. Let's change this mentality and celebrate the fabulous people in our lives!
Celebrate our ever-changing weather
I know we gripe about our weather – it's not hot enough, then it's too hot – but it's also what makes us unique as Ontarians. We are used to layering and used to not knowing what our weather will be like from one day to the next. We complain about certain seasons, but we all seem to love the change. Learning to live in our ever-evolving environment makes us more resilient and adaptable to change, in general. So let's celebrate all sorts of weather! It's easy to celebrate on a sunny day, but on a rainy day, celebrate earthworms or jumping in the mud (with little ones). I like to celebrate the rain by wearing my new bright yellow raincoat – it's so festive on a dreary day. On a miserable, snowy day, celebrate with a bath or a hot chocolate by the fire. On a windy day, celebrate not bothering to do your hair because it doesn't matter anyway!
A wise friend of mine (BIE Practitioner and Nutritionist, Trish Unger) hosted a Summer Solstice party on June 21st. We celebrated the longest day of the year by sitting around a camp fire and having some good, old fashioned girl chat. I'm planning to celebrate the Winter Solstice on December 21st. Why not celebrate the shortest day of the year with a late-night party? Maybe I'll make it a glow-in-the-dark theme!

Celebrate your community
We are lucky to live in such a community-minded group of cities. Coming up soon, we celebrate Oktoberfest, our Bavarian festival that attracts about 700,000 visitors to our region annually. For almost 50 years, K-W residents have danced to polka music, slurped on sauerkraut and celebrated heritage, community and reconnecting with old friends. Our community is strong at celebrating women and people in business. We have excellent schools and teachers, robust manufacturing and high tech companies to rival others around the globe. You can find out about upcoming community events at
https://kitchenerwaterloo.snapd.com
https://www.therecord.com/waterlooregion-events/
http://uptownwaterloobia.com/annual-festivals-events/
This month at The Waters – An Urban Spa Retreat, we are celebrating 10 years in business. Wow! When I wrote my business plan in 2005 with a dream to create a downtown spa with a resort-style feel, I could only hope we'd still be in business a decade later. And here we are, thriving! It is with great thanks to the people of Kitchener, Waterloo and beyond for your warm reception when we opened our doors in 2007 and your loyalty to this day. It is the spa team led by Allison Walker, our Spa Director, who makes The Waters the premier spa destination in our region.  Commitment to the common goal of providing a superior spa experience to our guests is what makes the team so special at The Waters.
We are celebrating together with a bus trip to the big city of Toronto to have dinner and see the Blue Jays. We are also celebrating with gifts and promotions for our special guests throughout the month of September. Follow our social media feeds to keep up-to-date.
Facebook: @The-Waters-An-Urban-Spa-Retreat
Instagram: @TheWatersSpa
Twitter: @TheWatersSpa