July 14th, 2017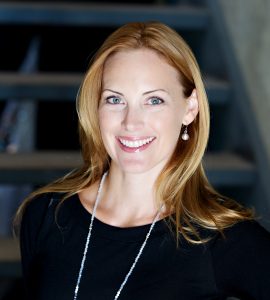 It's summer – a great time to slow down and only do things that bring you more joy. When the sun is shining and the days are longer, you may be on holidays or leaving work a little early and you likely have a little extra free time in your day. Why not use that time to start taking better care of yourself? Get yourself into an "I'm important too" routine that you can continue throughout the year.
Some people are good at this – taking care of themselves. You've heard the old adage that you can't take care of others until you take care of yourself. If you think this sounds selfish or makes you feel guilty, you need an attitude adjustment. There is a difference between self-care and being self-absorbed or selfish. Practicing self-care means that you are making time to make YOU – the gift you share with others – whole and full.
It often seems like we just don't have enough time. Caring for loved ones, friendships, our health and our careers leaves us very little time left to care for ourselves. In times of stress and busy-ness, we get stuck in "doing" mode – trying to do enough to ease the stress. Unfortunately, the constant "doing" and problem solving becomes a habit. It's time to stop the incessant "doing" and make a plan to include regular self-care into your weekly routine. And don't try to fool yourself into believing that going to bed on time qualifies as proper self-care.
You're not doing yourself a favour if you're constantly putting your needs and wants last. Your incessant altruism and martyrdom will catch up with you one day. I am most in awe of women who manage their careers, families, friendships and yet still find time to take of themselves. These are the real wonder women!
Men don't seem to have trouble with this. They don't feel guilty planning the 4-hour golf game on a Friday evening or playing pick-up hockey with the guys and then going out for a quick beer. Men know that these activities keep them happy and fulfilled. And smart women will support these activities but also plan activities for themselves so that they don't feel resentful.
So, if you feel like you don't take enough time for yourself, here are some simple ideas to get you started. Once you get on a roll of self-care, you will feel happier, more fulfilled and likely more capable of supporting others in a positive way.
Some basic self-care To Dos to get you on the right path:
Once a day, find an opportunity for laughter. Laughter is good for your emotional and physical health. Laughter releases endorphins – the feel-good chemicals in the body. It releases tension and stress for up to 45 minutes after a good laugh. Decreasing stress hormones and increasing the flow of antibodies and blood, laughter actually improves your resistance to disease. A Norwegian study found that cancer patients with a strong sense of humor outlived those who don't laugh as much. Not to mention, laughter diffuses anger and conflict putting situations into perspective and lessening the likelihood of holding onto resentment or bitterness.
Once a week, treat yourself to some extra relaxation. You might want to make a schedule or plan ahead for this one. At least once a week, plan to take a nap, have a massage, meditate, take a long walk, or have a bubble bath. Each of these slow-moving activities boosts mood, alertness, creativity and productivity after the fact. It's like resetting your clock. If you're like me, you tend to get wound up throughout your daily life, constantly keeping a mental list of all you have to do. A forced relaxation break will take your tension back down to a good, healthy baseline from which you will be able to think more clearly and get more accomplished.
Once a month, go on a date – with yourself. Do something that feels a little self-indulgent.
Go to the spa for a facial or pedicure (or body treatment if you're really feeling special.) Book a solo night in a hotel and order room service; sit in your jammies all evening and watch TV with a glass of wine. Take yourself on a picnic by the river if connecting with nature nourishes your soul; sit and read a book in the sun while nibbling on your favourite cheeses with a glass of wine. (Why does 'a glass of wine' appear so often in my suggestions?)  The point is that YOU are important and YOU are worth spending time on, so spend some time on yourself. You will emerge feeling less resentful of others. You may even find that you have missed your loved ones in that short time and are more excited to provide nurturing and support.
Once a year, see the world. I realize that this suggestion is budget-dependent, but I highly recommend expanding your horizons at least once a year. These days with Air B&B and hotel liquidators, you can travel on a budget. Plan your vacations outside of peak times and you can to save big. Touring Europe or Asia is fantastic in the spring – fewer crowds, cheaper flights, lower temperatures. Sightseeing in jeans and a light jacket is much more fun than when you're dripping with sweat in the summertime. If you worry about traveling with your kids, I'm a bit of an expert on the subject. My Mom and Dad split when I was just over a year old, so my brave mother decided she wanted to backpack around Europe – on her own, with a toddler. That was in the s70 and may be a little different today, but regardless, it inspired my love of travel and I grew up knowing that, with proper planning, you can experience travel with kids of any age. For more inspiration on the topic, follow my Instagram blog @havekids.willtravel.
When you sit down and think about it, you will come up with your own customized ideas for ways to make time for yourself. The point is, we ladies have to prioritize our own self-care and our "me" time, and we need to support others who are masters of self-care. The end result will be a happier you with more energy to give to others. Remember the Buddhist saying, "You cannot pour from an empty glass."