May 31st, 2017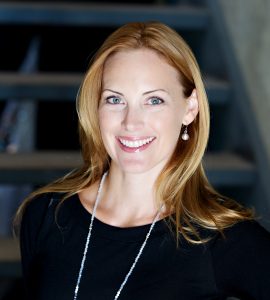 Finally, the sun is shining! With more time spent outdoors, it is important to protect your skin from damaging rays. Keep that youthful glow as long as possible!
I'm the owner of The Waters – An Urban Spa Retreat and one of my personal goals is to age gracefully. This means being happy with who you are, how you feel and how you look at every age.
I used to have glowing white skin as a child. I was so pale, that when I was born on a native reserve in Northern Ontario, the doctors thought I was ill compared to the other beautiful, bronze babies.  I never liked to be hot, so I rarely spent time in the direct sun. This great skin routine lasted until I was thirty years old and fell asleep in the sun while pregnant. That mistake left a constellation of "sun spots" on the right-hand-side of my face that continues to proliferate as I age. (Thank goodness for Youngblood concealer!)
Regardless of your skin type – whether you are fair or dark – you should protect your skin from the sun. Ultraviolet rays cause damage by penetrating deep into the skin. Wearing sunscreen will not only help prevent skin cancer, but it will also keep your skin looking healthy and young.
It took me a long time to find a facial cream with sunscreen that didn't clog my skin and cause break-outs. For this reason, I am embarrassed to say that I did not use sunscreen at all during cooler months and only used SPF on my face when I was planning to be out in direct sunlight. In my mid-forties now, I am paying the price and have a "freckled" look all over my face.
Finally, I am taking facial sunscreen seriously – and that's largely because I have found a facial sunscreen and moisturizer  that feels good, keeps me hydrated and doesn't cause break-outs. I don't want this article to sound too "salesy" so please call The Waters for more details, but I have found that the Eminence Organics sunscreens (we have two to choose from) do not cause break-outs and work like a charm to protect from skin-damaging rays. The gals at The Waters can help you choose the correct one to meet you skin care goals.
Tropical Vanilla Day Cream, SPF 32, $69
Bright Skin Moisturizer, SPF 30, $59
The other option is to use your regular skin moisturizer and then use mineral powder as a sunscreen over your make-up. Eminence Organics has a great Organic Sun Defense Mineral Powder ($59). It is not make-up but comes in a few different shades to work with different skin tones. I LOVE this product – I keep one in my purse and another in my bathroom – but it gets mixed reviews. You have to know how to use it properly. Here's the trick: Read and follow the instructions provided. Pump it only on occasion (not with every use), dust on sparingly. I once used nothing but this on my face in the Caribbean and did not get a burn. It works! So here's my personal review of the product.
What I like about Organic Sun Defense Mineral Powder:
It provides SPF 30.
It can be applied over any moisturizer.
It can be applied in lieu of a face powder (saving me a step in the AM.)
It can be reapplied throughout the day over your make-up. The powder brush applicator is attached all in one unit with the powder.
Like a powder, it diminishes the look of oiliness (or shine) throughout the day when reapplied.
Easy to apply to neck and décolleté. LADIES: Do not overlook your neck (especially sides of the neck) and décolleté. These areas age as quickly as our face! So think of your upper third (forehead to boobs) as one complete unit to be treated equally.
It is easy to dust onto the back of hands while driving.
It comes in different shades for different complexions.
It is completely organic.
No break-outs!
Safe to apply on children.
One tube lasts many months.
What Organic Sun Defense Mineral Powder is criticized for and how to fix it:
Loose powder can cling to and accentuate facial hair. This is true. I do not wax my face and if I apply too much loose powder, it does make my facial hair show. Apply sparingly.
Powder can make skin look greyish if applied too thickly. Pump it only on occasion. One pump will last several days. If you see powder spewing from the brush, then you have too much. Also, always apply in front of a mirror, and sparingly.
Powder can make you look like Casper the Ghost in the sun. Again, apply in front of a mirror and sparingly. Make sure you choose the correct tint for your skin tone.
How do I know if I have enough to cover me from the sun? This is a tough one and takes some getting used to, but with reapplication throughout the day, you are sure to have enough coverage.
Truth be told, if you really want to protect your skin, you should avoid sun exposure all together. But no one wants to have pasty skin when everyone else is getting bronzed and sun-kissed. Our solution for this are the St. Tropez Self Tanning products. St. Tropez provides the most natural-looking sunless tan on the market. Self tanner provides a great start to bikini season (even if you do plan to spend time in the sun). It is also a great way to give your skin a glow before a big trip (like Vegas or the Caribbean). At The Waters, we have the Body Buff and Glow treatment to exfoliate and prepare your skin for an even sunless tan (includes a Self Tan Starter Kit to take home).
No matter what products you find that work for you, it is never too late to beef up your skin care routine and make sunscreen a daily practice. Cover your beautiful face, neck and décolleté throughout the year – look lovely (and stay healthy) well into your prime.