May 4th, 2017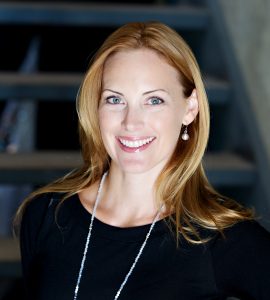 This month I'm sharing beauty wisdom from Mom. Kindness & compassion are most important in life, but good, old-fashioned beauty tips always come in handy! I'm the owner of The Waters – An Urban Spa Retreat and one of my personal goals is to age gracefully. This means being happy with who you are, how you feel and how you look at every age.  My mother, a high school teacher, taught me that kindness, honesty and empathy are the foundation for being a good human. There was a high degree of importance placed on education and the difference between right and wrong. And, although I'm a work in progress, I try to live up to these expectations. I tell you this because I don't want you to get the idea by my next story that my upbringing was all about appearance.
I remember sitting at the Nutcracker ballet with my Mom (our "culture dates") when I was about four years old. Very discretely, my Mom pointed out a sophisticated-looking woman sitting near us, wearing a tight bun in her hair revealing her heavily-lined forehead. She was likely in her forties. Mom told me that those deep lines came from years of raising her eyebrows. Being an impressionable "pleaser-type" personality, I decided to try never to raise my brows. Likewise, I learned that whistling or using straws (and of course, smoking) increases wrinkles around the lips. This was the first of many lessons from my Mother about anti-aging. Now that I am in my mid-forties, I am grateful for developing good habits along the way.
I polled friends to find out what beauty tips their Mothers have shared with them over the years. Although you may have heard these many times over already, here's a collection of Mothers' Beauty Wisdom in honour of that wise woman we call "Mom."
Mom's Beauty Wisdom – Anti- Aging:
Always wash your face before bed. This includes moisturizing too – at least twice a day. If you don't like a long bedtime routine, use products that work double duty. Phytomer's Rosée Visage is a make-up remover and a toner. Eminence Organics Monoi Age Corrective Exfoliating Cleanser ensures that you exfoliate on a daily basis. (P.S. We are giving away Rosée Visage free this month with a cleanser when you spend $150 or more on Phytomer skin care – while Supplies last.)
Don't stop at the face. Make sure to moisturize your ears, neck and décolleté as well. In the future, you don't want your lobes, neck or chest area to give away your real age.
Don't forget your body. It's good practice to apply cream to your entire body – forehead to toes – soon after you get out of the shower (when skin most readily absorbs the moisture).
Don't wrinkle your face. Try not to frown, squint, purse your lips or raise your brows too much.
Sleep on your back. Sleeping on your side, with shoulders collapsed, leads to V-neck wrinkles on your chest. Sleeping on your side or face can also force frown lines between your brows.
Moisturize your feet before bed. Keep some cream on your bedside table and apply to feet and heels every night before you nod off. As we age, cracks can develop in dry heels. If you need to get those heels back on track, we have a Footlogix fix for that at The Waters.
Put toothpaste on pimples. This is a handy way to dry a pimple out!
Polysporin – the anti-scarring miracle. If a blemish has left a red mark on your face, add a dab of Polysporin to avoid scarring. Likewise for all cuts!
Nature has the answers. Many of us are veering towards more natural skin care products. This bodes well for Eminence Organics – an organic skin care line that can tackle anything from oily skin to anti-aging. Available at The Waters – An Urban Spa Retreat.
The sun is the enemy. Always apply sunscreen to face and neck and hands (especially if you are driving a lot). Sun exposure when you are young leads to darkened spots as you age. The Waters carries three Eminence Sunscreen products – SPF Vanilla Day Cream, SPF Bright Skin Moisturizer, and SPF Mineral Powder than can be carried in your purse and brushed over make-up throughout the day to maintain protection.
Treat yourself to regular facials. Smart Moms preach this to their daughters (and we at The Waters appreciate it!) A facial at least once per season will rid you of layers of dead skin and provide a customized treatment for your skin type to leave your face refreshed and rejuvenated.
Mom's Beauty Wisdom – Hair, hands and make-up:
Less is more. There is a fine line between using make-up to enhance your appearance, and going overboard. If you don't work at a MAC cosmetics counter, looking relatively natural is probably best. Also, heavier make-up can make you look older!
Keep it current. Not only do you want to make sure you are following current make-up trends, but make sure the trends you are following are age-appropriate. Keeping it current can also mean that your application method might need to change as you age. For example, if your eyes are creasing more as you age, applying eyeliner in a more upward, winged fashion might give your eyes a visual lift.
Use the right hair products. Yes, you can look like you stepped out of the salon every day. Just get the right hair products and ask your stylist to give you a mini lesson. It might take a little more time, but you'll look fabulous (and feel more confident)! Need more convincing? Read my article from February about not giving up!
https://www.thewatersspa.com/2017/02/aging-gracefully-carly-kuntz-february-2017/
Keep an umbrella in your car. Let's face it – rain and styled hair don't mix.
Your hands say a lot. Your hands must always be presentable – nails all one length (long or short), clean under the nails, cuticles pushed back, nail colour if you like, and moisturized skin. You're off the hook if you're a gardener or a painter! If this sounds arduous, we have time-saving solutions at The Waters Spa – Shellac and Vinylux polishes last longer!
Mom's Beauty Wisdom – General reminders from smart women:
Always try to look your best. Especially as we age, it does us no service to sloth around in track pants like our teenage daughters do. Take an extra few minutes to get yourself feeling and looking presentable before heading out into the world.
The harder you work, the luckier you get. This applies to your career, your relationships and your appearance. Time and effort put in equals results… In everything… Always.
Everything in moderation. This includes, food, exercise, alcohol – everything! Don't deny yourself the good things in life, but keep it all in check!
Make time for exercise. As you know, this is good for your physique, your heart, your mental state and even your skin!
Embrace getting older. Don't throw in the towel, but love the new you as you age, become wise and feel more sure about who you are.
Make time to take care of yourself. Make time for self-care. This segues perfectly to our Spa Trend for May – Give the Gift of Nurturing https://www.thewatersspa.com/2017/05/spa-trend-give-gift-nurturing/