March 6th, 2017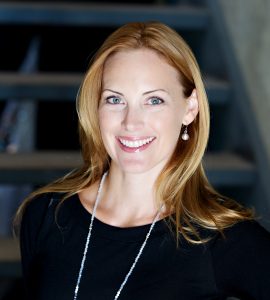 Relax Already! I'm the owner of The Waters – An Urban Spa Retreat and one of my personal goals is to age gracefully. This means being happy with who you are, how you feel and how you look at every age. For me, happiness and feeling my best is only possible when I don't feel like I've spread myself too thin. But with kids, work, exercise and putting food on the table, how is it possible to find a moment to relax? To be happy, you need to feel good. To feel good, you need to feel like you've found a balance in your life. To find balance in your life, you need to know when and how to relax. Relaxation = Happiness. It's simple.  This month, I challenge you to find ways to make time for yourself on a daily basis. If you are already good at this, keep it up…and don't you dare feel guilty about it!
Like all new mothers, my life changed when I had my first child. Then I had my second child two minutes later. Let the busy-ness begin! When the kids were two years old, I started writing my business plan for the Waters – An Urban Spa Retreat. When the kids were four, our spa doors opened to the public. That was nearly 10 years ago. For the first few years of the business, I was the only manager running the day-to-day operations of a business that employed 25 team members and was open 7 days a week. I became very used to working in high gear and multi-tasking. Like so many women I talk to, I had two speeds – hyper-speed and off. I only "relaxed" when I slept. The nine-year period (from the birth of my kids until a few years ago) changed the way I moved through the day. I found that I no longer could focus on one thing at a time because I was so used to multi-tasking. I ate quickly, I walked and talked quickly, I had no time for people or events that moved slowly. I was productive, but I was also 100% tightly wound!
After the five-year 'start-up' phase of the business, I finally hired a Spa Director – the amazing and talented, Allison Walker, who I could trust to take over the day-to-day operations at The Waters. It was only at that point, when I knew the business would be okay, that my body allowed itself to stop. It started with an eleven-day bout of immobilizing pneumonia and then turned into a phase where I just couldn't get anything accomplished – BURN OUT. If you've ever been there, it's a confusing time. The literal definition of 'burn out' is "to be no longer aflame." This is how I felt – too exhausted to be passionate about anything.
I realized that I had to make even more changes. I had to learn to RELAX on a daily basis. My New Year's resolution for 2014 was to watch TV. This was sort of a metaphor for finding time on daily basis to relax and not go from hyper-speed during the day to sleep mode at night with no slower time in between. (I used "robot lingo" because that is how I felt moving through the day.) It took me three full years to get myself back into a more normal, healthy speed.
For those of you who feel like you're constantly in overdrive, here are some practical tips that helped me get back to a normal state of being. The basic premise is to shorten your To Do list.
Make time for TV or reading for pleasure, or some other activity that has no deadlines or responsibilities attached. Every Monday evening, I tell my family that I'm "clocking out" at 8 PM. I draw a bath and pour a glass of wine and indulge in my guilty pleasure – the Bachelor. It's garbage TV, but it gives my brain a complete break. I treat this time like it's an appointment that I simply cannot miss. This hedonistic break on a Monday evening takes my mind off the long list of To Dos I have for the week ahead. Taking time alone to read a novel also gives you a nice break – join or start up a book club if you need motivation to get back into reading, as long as the deadlines don't add to your To Do list.
Dance/Run/Yoga/Pilates. This may not sound relaxing to you, but what exercise does is remove the guilt of not exercising and allow you to feel like you truly deserve your relaxation time later, and we all know that regular exercise is essential for health and longevity. There are many ways to accomplish the same goal here, and that is to get your blood pumping! My class of choice is ballet. Last fall, I signed up for an adult ballet class in Waterloo. I hadn't danced in over 25 years! Ballet is my personal version of yoga – I stretch, I strengthen, I breathe, my mind does not wander for an entire hour – the focus and exercise to the sound of classical music is grounding and completely energizing! Likewise, my runner friends each have a different reason for running and training for marathons but they all say that they rely on their running group (for accountability and socializing) and that running allows them to clear their minds and just focus on their foot hitting the ground as they work toward their goals.

No matter what the form of physical activity, the common thread is that opportunity to be present in the moment, forget about the To Do list and feel good about yourself.
Meditate. Not only for hippies or Californians anymore! You would be surprised at the number of reputable CEOs who meditate regularly. The goal with meditation is to find moments of slowness and focus, to remember how to breathe deeply and let the multitude of daily thoughts drift away for a short while. Multi-tasking is productive, but it isn't necessarily healthy for your mind or body. Whether it's yoga, meditation, running or a ballet class, your focus becomes streamlined and you take time to fully use your lungs. Amanda Weber, meditation consultant and happiness coach, takes a scientific approach to meditation. www.AmandaMeditates.com She explains what is happening in the body – physiologically – during times of stress. She gives practical tips and tools for keeping a balanced, relaxed mind frame throughout the week. I am not a daily meditator (yet!) but I take one of her group classes. It's a weekly forum for reminding me to slow down and breathe deeply. It's totally revitalizing!
Massage. This is a complete energy game changer for me. No matter how wound up I am, a massage resets me to my baseline – a relaxed individual who acts and makes decisions thoughtfully and consciously and doesn't react too briskly. During a massage, my mind clears and drifts and I often solve some of my burning issues and come up with creative solutions – without even trying! Afterwards, although I feel groggy for a bit, I am calm, cool and collected. I am trying to pre-book myself in for regular massages, bi-weekly – it's the best way to make it happen. Even the spa owner has to plan in advance and book ahead to get a massage from the best massage therapists in the city!
These are just a few tips for decreasing "busy-ness" and reprogramming your body and brain to relax regularly. There are a multitude of other techniques out there. The message is – it's okay to take time for yourself and it's okay if you're not yielding a productive output every hour of the day. There's more to life than task accomplishment. I now realize that I am setting a better example for my kids too. There's a time for productivity and a time for rejuvenation and relaxation – every day! You will find that you become more resilient, more creative and more focused on the important parts of life. That's aging gracefully.
(Please note, a relaxation massage with an esthetician at The Waters – An Urban Spa Retreat is all you need to unwind and recharge your battery. However, if you are interested in Registered Massage Therapy with one of our 5 sought-after RMTs, please book your appointment well in advance.)