February 15th, 2017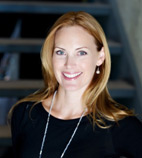 I'm the owner of The Waters – An Urban Spa Retreat and one of my personal goals is to age gracefully. This means being happy with who you are, how you feel and how you look at every age. There is no shame in wanting to look your personal best regardless of how "young" you are! Your self-worth shouldn't be wrapped up in your appearance, but it is not a crime to care about how you look. Growing older gracefully does not mean you should surrender to Father Time as soon as you hit 40. Sure, skin becomes less elastic, wrinkles will form, gravity will take a toll on your bits and pieces, but with a little effort a 40, 50, or 60 year old woman can look 10 or even 20 years younger with a little TLC! Aging gracefully means accepting growing older with a confidence that comes with knowing and loving who you are, while maintaining a youthful approach to life and health.
However, as we mature and get more comfortable in our skin (which is a good thing), we sometimes get into a rut and we just simply don't try anymore. We are too tired to put in the effort. Our partner has been with us for so long that he or she doesn't seem to care how we look anymore. Maybe our friends have gotten into the same rut, so you're just fitting in. Sometimes in retirement, when we no longer need to look presentable for work, blow-drying your hair is such a hassle that you just cut it all off and make morning prep as quick and easy as possible. Ladies, STOP!
There's a fine line between looking "natural" and simply not making any effort.  If you go out and about looking disheveled, and you see a well put-together woman your own approximate age walk by, you might wish you had taken that extra moment to put on mascara or wear something other than glorified pyjama pants to the grocery store. We've all been there! I'm not suggesting a full make-up session for a quick trip to the grocery store (unless that's your thing), but a few time-saving beauty tips will help you to look and feel great in a matter of minutes. Read on!
The message here is "Don't give up on your appearance!" Don't allow frumpiness into your life. Fight it until the end. Last month I visited my 96-year-old grandmother in her retirement home. On our way out of her room to the dining hall for dinner, I caught her checking her hair in the mirror. Checking her hair at 96! Taking pride in looking presentable has no age limit. My grandmother is beautiful in so many ways!
A we primp to make ourselves feel good, our partners will take notice. Remember the movie Crazy, Stupid Love? Sometimes our lack of caring about personal appearance gets received as a lack of trying to impress our partner. They're a good person; they deserve a bit of effort; so impress them again! Like Steve Carrell, maybe we should all imagine we have Ryan Gosling helping us with our personal presentation. Wouldn't that be nice?
It's not that hard, just keep your hair styled (maybe that includes colouring, maybe it doesn't, but it definitely includes the right hair products), keep your face clean and fresh (maybe that includes make-up, maybe it doesn't) and ensure that your outfits are activity-appropriate. If you feel down in the dumps, dress up a little – it will make you feel better about yourself. Some people just know how to put clothes together. If you have a friend like this, ask her to take you shopping and buy complete outfits right down to the accessories. One of my personal fashion rules for professional dressing is "Two articles of clothing do not an outfit make!" This means that pants and a shirt is not a complete outfit. You need at least three pieces: Pants+shirt+blazer or jeans+longer shirt+shorter sweater or tights+tunic+scarf. Sometimes an eye-catching necklace can pose as the third item, and a dress counts as two items. Another one of my personal fashion rules is that a woman over 40 should never wear clothing with a 'big cat' print. Basically, cougars shouldn't dress in costume! But those are just my personal fashion rules – you be free to be you! Pop into Andie's, Sass or Sashay-Vous in Uptown Waterloo. They will put stylish outfits together for you if you ask.
The key to not losing your "mojo" to look your best is to make sure that your preparation doesn't take up too much of your valuable time.
Here are my tips for time-saving beauty:
Hair drying takes effort. Train your locks to only need a wash every other day (or stretch it to three days). Also use hair products that provide salon-looking results. Invest in a good hair straightener or curler. If you wake up with a weird kink, you can smooth that sucker out and look fabulous.
Make-up your face in 5 minutes or less. Use a powder finish that can be quickly pressed or brushed on instead of a liquid foundation that takes time to even out. I use Youngblood Mineral Pressed Rice Powder. Find neutral colours that match your eye and hair colour and skin tone and use the same palette every day. Pretty soon you'll be on auto pilot. I use a Youngblood Eyeshadow Quad palette (Shanghai Nights) that has a shadow for full eyelid coverage, one for the crease, one that can be used as a liner, as well as a highlighter. Finish with mascara. (Save the liquid foundation and creativity for a special night out!)
Proper skin care takes time each day. In the morning, I just rinse my face in the shower and save the deep cleansing for the end of the day. I also find combination products like Eminence Organics Monoi Age Corrective Exfoliating Cleanser that cleanses and exfoliates all at the same time. Or Phytomer's Rosee Visage is a make-up remover and a toner. I also recommend washing your face earlier in the evening so you don't skip it when you are tired right before bedtime. When my twins were babies, and I had NO TIME for personal hygiene, I used a natural body moisturizer from my hairline down to my toes. A great one is Eminence Organic Coconut Firming Body Lotion. It doesn't get any easier, or more natural, than that!Weekly care should include a deeper exfoliant and mask. Peeling Vegetal is, in my opinion, a "miracle product" for all skin types. To save time, apply a thin coat before a shower when you are washing your hair (so that it stays on longer.) The steam will help the pores open and absorb the product. Rinse off at the end of your shower – a new, fresh face awaits!

Many of our masks can be worn overnight.   A thin application will absorb into the skin for an extra boost once a week. Easy peasy, lemon squeezy!
Keep your nails looking kept without too much effort. Even though I own a spa, I do not always have perfectly manicured fingernails. However, they are always filed to a consistent length across all ten nails, and my cuticles are always under control. This takes very little effort. Start with a Prestige Manicure at the beginning of every season to clean everything up. Then use SpaRitual Cuti-cleanse weekly by applying to cuticles and rubbing off with a Kleenex after a few minutes. Keep a nail file in your purse to keep on top of nails when you have a few moments to kill. If you are a do-it-yourselfer, buy your favourite Vinylux colours – a polish that contains no toluene, DBP or formaldehyde and lasts a good week or more because the top coat hardens with any exposure to daylight. If you have no skills in this area, get a Shellac Manicure for nails lasting up to 2 weeks or more (without the nail damage that is often caused by gel or acrylic.) Prolong your mani by choosing lighter colours and filing your nails after about 5 days to remove any chips from the ends and freshen up the look. Or if you're an all-natural kind of gal, just add a clear layer of SpaRitual Protein Boost to nails to keep a natural "French" look.
Don't get bogged down by your beauty routine, but don't let yourself go either! Of course, if all of this is too much, then just continue to be your natural, beautiful self. As I always tell my teens, it's important to take care of yourself (skin, exercise, diet) and be confident, but it's more important to be a kind, honest and contributing member of our community.
…That's aging gracefully.
P.S. All products mentioned in this article are available in the SpaShop at The Waters – An Urban Spa Retreat.
(Or choose similar products from reputable retailers. Note – you might pay less for cosmetics from a drug store, but those are often of much lower quality because more funds have gone into marketing and packaging than research and efficacy. Think before you buy!)