January 17th, 2017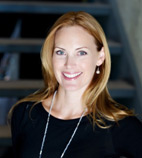 I'm the owner of The Waters – An Urban Spa Retreat and one of my persona goals is to age gracefully. This means being happy with who you are, how you feel and how you look at every age. Growing older gracefully does not mean you should give up as soon as you hit 40. It is okay to be proactive about protecting your youth as long as possible. You can use fancy creams, get fancy treatments or try medi-spa procedures like Botox and fillers … as long as you don't overdo it. If your looks don't define who you are as a person, you are aging gracefully – regardless of the help you get along the way.
This article discusses prolonging a youthful appearance by minimizing wrinkle formation. You can tell a person's age most easily by their face, neck, décolleté and hands. These are key areas for focus.
The best solution is prevention. Teach your daughters the importance of skin care from an early age (about grade 5) – for cleanliness, protection and prevention. An age-appropriate moisturizer should be applied to the entire face, ears, neck, décolleté and body throughout life.
Habits you need to break

in order to minimize different wrinkles from forming:
Minimize décolleté "V" neck wrinkles: Sleep on your back not your side.
Minimize frown lines and lines around the mouth: Sleep on your back, not your side or front when your face gets "smooshed" – wrinkles are being created for 7 hours a day while you sleep!
Minimize forehead lines: Try not to raise your eyebrows too often. Try to keep a Zen feeling across your forehead.
Minimize wrinkles around the lips: Quit drinking from straws and whistle sparingly.
Minimize neck wrinkles: Don't neglect this skin!
Minimize puffy eyes: Don't over imbibe too often and make sure you get enough sleep!
Minimize all wrinkles: quit smoking, quit drinking (to excess) and quit sitting in the sun unprotected.
Minimize wrinkles of all kinds: Exercise regularly! Aerobic exercise promotes blood flow to the skin, which helps increase the rate of new cell growth and the production of natural oils and moisture. In other words, regular aerobic exercise helps keep the skin flexible and supple – preventing wrinkle formation!
Habits you need to start
in order to minimize different types of wrinkles from forming:

Minimize facial wrinkles with a daily skin care routine that is geared to your skin type, age and needs. A consultation and facial with a trained Esthetician will provide you with all the information you need to get on the right track. You'll want to start with the basics: a cleanser, toner, eye cream, moisturizer and exfoliant (or a cleanser with a built-in exfoliant). At The Waters we have Phytomer and Eminence Organic skin care lines. Try Monoi Age Corrective Cleanser by Eminence Organics – a great product that is both a cleanser and a daily exfoliant.
Minimize facial fine lines: Use a weekly exfoliant (like Phytomer Peeling Vegetal – it's simply awesome!) and apply a skin type-specific moisturizer day and night.
Minimize eye wrinkles: Use an age-specific eye cream, such as Phytomer Expertise Age Contour Intense Youth Eye Cream for women aged 40 and up (our Product of the Month!)
Minimize neck, décolleté and lip wrinkles: Use a heavy cream on your neck at night (like Phytomer Expert Youth Wrinkle Cream).
Minimize wrinkles (and age spots) on the hands: keep a small sunscreen in your car to apply on back of hands when you drive.
Minimize puffy eyes: Use a daily/nightly eye cream and keep Phytomer's Contour Radieux Eye Mask on hand to apply on the mornings when eyes look puffy. I call this a 'miracle product' – it somehow seems to melt the puffiness away in just a few minutes. An instant refresher!
Minimize all wrinkles: Drink lots of water and use a moisturizer with sunscreen (like Eminence Organic Vanilla Day Cream SPF 32) or an SPF mineral powder (like Eminence Organic Mineral Defense SPF 30).
You've got some work to do! Break habits and begin to form new ones. Keep that healthy, youthful appearance as long as possible. But more importantly, stay grounded and be a kind and contributing member of society.
…That's aging gracefully.
"Grow old with me! The best is yet to be." – Robert Browning
(All products mentioned in this article are available in the SpaShop at The Waters – An Urban Spa Retreat.)